Une émission, ça se bichonne, ça se travaille. Ici, elles sont cuites avec amour pendant plusieurs heures, afin d'être bien savoureuses. Servir à n'importe quelle heure du jour ou de la nuit, avec accompagnements au choix.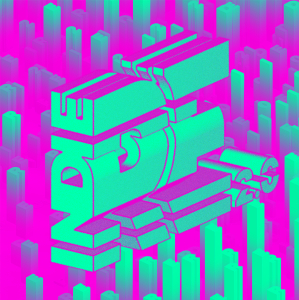 IndieRe
European indie music

Cette émission est un programme proposé par le réseau
Radio Campus France et ses radios
.
Independent Radio Exchange (IndieRE) project aimed to promote unrecognized local indie and urban music production across multiple European countries in order to increase transborder mobility of music creativity and improve the capacity of cultural operators for long-term, sustainable intercultural exchange. Due to technological developments, music selection and distribution has become dominated by large corporations using AI algorithms, which means that local European artists remain relatively unknown outside of their immediate (regional) surroundings.

To tackle this problem, four independent radio stations from four European countries (France, Germany, Italy and Slovenia) have formed a partnership consortium which will utilize the radio medium as the primary dissemination channel for promoting unrecognized local European music across numerous geographical regions of the EU, enabling them to circumvent the over-saturated mainstream channels of music distribution and consumption, dominated by Anglo-Saxon production.

IndieRE 2.0 – Independent Radio Exchange is a continuation of the IndieRE project, which was implemented between 2019 and 2022. The new project continues to promote local urban music at a wider European level and to strengthen the competences and career opportunities of cultural workers in the field of music. In the second project, partners have further expanded their partnership, which now includes 8 European radios. Together, the project will strengthen the cross-border exchange of non-commercial and independent music and promote various lesser-known genres of European music.

To this end, in addition to the regular exchange of music broadcasts on all participating radio stations, three international project conferences will be organized with external expert speakers, with the purpose to address the new developments and emerging challenges in the fields of music production, promotion, distribution and monetization, as well as the environmental aspects of contemporary music production and the role of music emancipation of marginalized social groups. The conferences will be geared towards knowledge sharing and capacity building for partner radios, as well as musicians and other music professionals. The project will also include an extensive promotional campaign at European level in order to further increase the visibility of included music artists and findings of expert conferences.

The project will thus enable direct networking between music journalists, musicians and other cultural practitioners at international level, open new markets for independent local music production and increase linguistic and genre diversity in the European music market.
Infos
oui oui, tout ça
Adresse permanente de cette page :