Earworms 2
dimanche 18 janvier 2015 à 23h39
par
Mark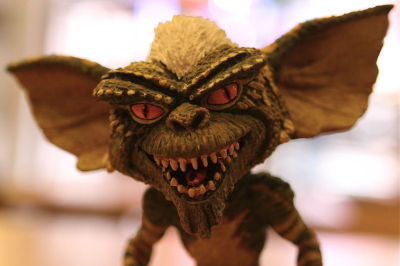 After our triumphant and successful opening week of Earworms (read Earworms 1), the technical gremlins had their wild and wicked way with us during a comedy of errors that struck the end of last week's show. Your presenter finally stopped blushing on Thursday afternoon.
So tonight's show will undoubtedly be the slickest production ever to hit the airwaves, honest.
We'll have the usual mix of rocky, jazzy, proggy and poppy stuff – with the by-now traditional Irish moment, along with some interesting cover versions.
You simply CAN NOT afford to miss it...but, eh, if you do, simply listen to the podcast at your convenience.


For the record, here's what we played last week:
1. Ice cream – Battles (featuring Matias Aguayo)
2. My Brother the Ape – They Might Be Giants
3. Ruler – Marnie Stern
4. Also Run – Daemian Frost
5. Gladiator – The Jesus Lizard
6. Going Through the Motions Til I Die – Oozing Wound
7. Earthworm, Circle,
8. Lift cover, Pull Cord – Gutbucket
8. Dru Me Negrita – Ry Cooder and Manuel Galban
9. Dirty Old Town – David Byrne
10. Woodpiles on the side of the Road – Jack Rose
11. L'agonie Dans le jardin – Cheval de Frise
Mark
Article
les trucs utiles
Article publié pour l'émission :

Auteur
naturellement radioactif
37
articles publiés
Le dernier a
plus de 6 ans

Réécouter
je répète pour les deux du fond
Articles
production abondante